Celebrities usually wear designer and niche fragrances.
But sometimes, it can be hard to find what perfumes they love or wear in everyday life because they can get associated with a particular fashion house for promoting their fragrances.
That's why Our team has relentlessly researched about 100+ celebrities and found out what their favorite fragrances are and what they actually wear.
Explore this guide and you'll find the fragrances worn by celebrities.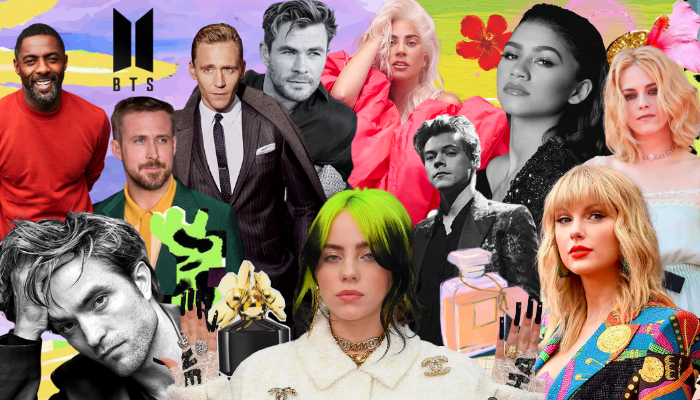 Which fragrances do Celebrities Wear?
The tricky thing about celebrity fragrances is, that they often endorse a brand or have their own perfume line. But that doesn't necessarily mean that they wear that fragrance in real life every day.
But, our team has done their research from personal and fashion magazine interviews and discovered these A-listers' must-have fragrances that they can't live without.
Here's the ultimate list of 100+ fragrances that celebrities wear:
A
B
C
D
E
F
G
H
I
J
K
L
M
N
O
P
Q
R
S
T
U
V
W
X
Y
Z
I hope you've found your fav celebrity fragrance wear from this guide. If I've missed anyone that you want to know about, please let me know in the comments and I'll get back to you.