Fragrance is a personal thing. For some, it's about the scent, while for others it's more about how they want to portray themselves to the world. Our expert team at 10Fragrances understands this and works hard to find perfumes that are right for each unique person.
To accomplish this goal we put the fragrances through rigorous testing so you don't have to worry about anything except smelling great!
Perfume reviews are a tricky thing because everyone has their own preference. We're fragrance experts and we know how to test a scent. It's not like you can walk into Macy's or Sephora and ask the sales associate to spray 10 different fragrances on your arm so you can compare them, right? That would be weird.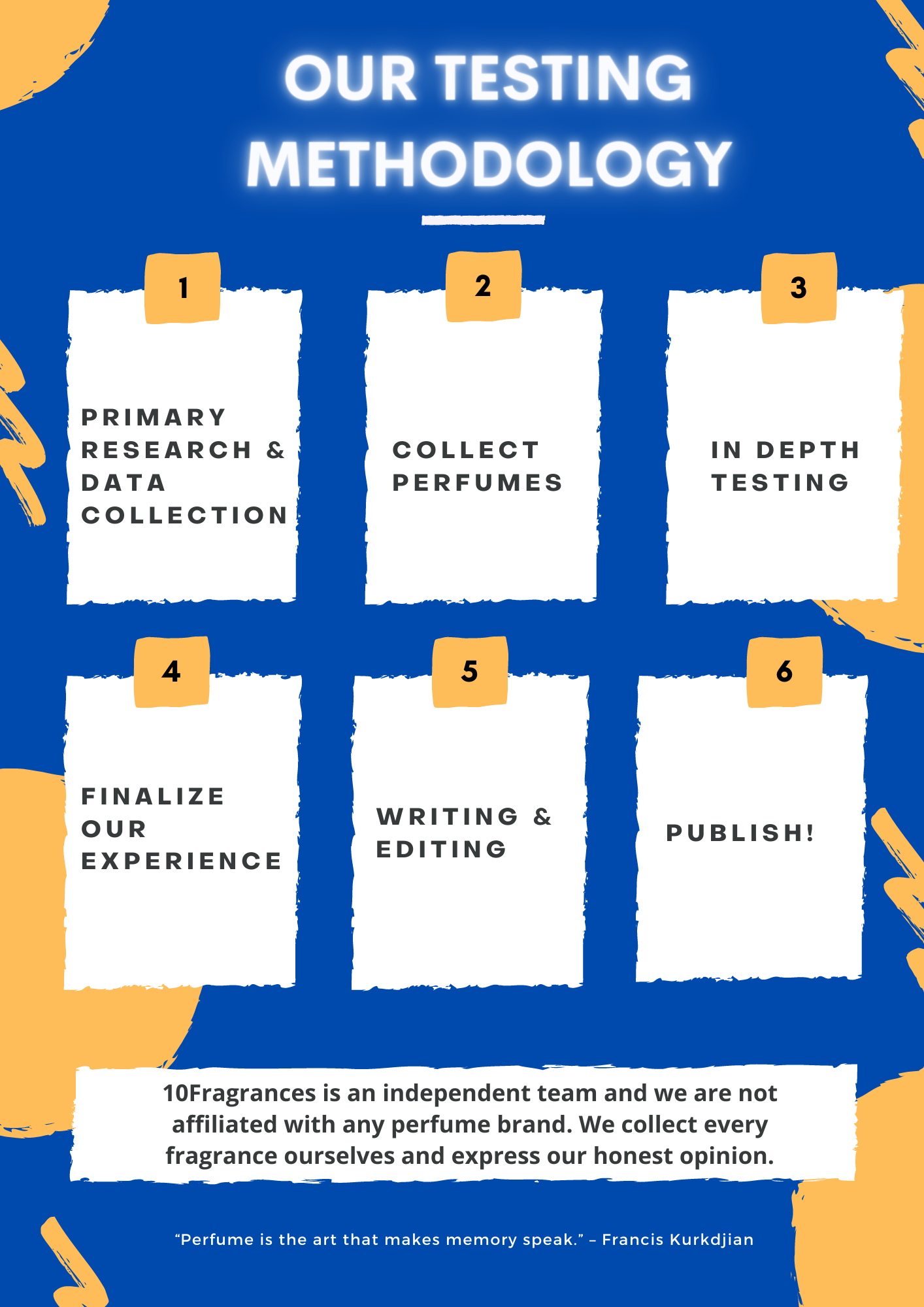 That's why, We, at 10fragrances, take time to test out all of our perfumes before writing a review so that you can get an accurate idea of how it smells. I am going to go over our process and hopefully answer any questions you may have about the perfume testing process!
Before writing about a fragrance, We start by smelling each product individually after applying it on ourselves. Our team has a wide range of scent preferences, some have a deep passion for fresh citrus and floral scents, while others enjoy the earthy aroma of musk.
It took us a while to learn this trick but now we know that because of this range of opinions, Our noses are attuned to each individual scent and not biased towards a particular smell.
Also, we test the fragrances in different weather and occasions to see which one is best for that particular moment. This gives us an idea of how the notes behave on our skin and clothes and ensures that we are giving you an accurate impression of how long-lasting and pleasant each perfume is.
Finally, for all the tricks and guides on fragrances, we make sure that it actually works before writing about it. You can be confident about following our guides and tips as we have tested those for real and then decided to share the knowledge and include you on our olfactory journey.
Want to know more about the team? check the about us page.