10Fragraces.com is your one-stop destination to get the latest updates of the fragrance world. From niche to designer colognes, we will help you discover your signature scent!
Our team of fragrance experts is on a mission to help you find the best scents that suit your unique personality.
We offer in-depth articles with the latest updates in the fragrance world and tips on how to wear different colognes, as well as guides on what type of perfume you should wear on any special occasion of your life.
Our Main Focus
Explain your Perfume-related queries as simply as possible.
100% Honest and thoroughly researched content about the Best Perfumes.
Provide industry-standard information on the Fragrance niche.
Who We Are
10Fragrances is driven by a team of Fragheads / Fragrance enthusiasts. We love to sniff, wear and review perfumes.
We are all passionate about one thing: Fragrances!
Some of us have a deep passion for floral scents, while others enjoy the earthy aroma of musk.
Our noses are attuned to each individual scent and we test them on ourselves as well as other random human beings at our local malls across America in order to assist in your quest to find the best perfumes.
Meet Our Editor In Chief and Writers:
Tanvir Tonmoy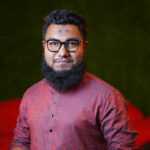 To capture a moment forever in your heart, what possibly is better than the scent of that time? We all vividly remember when our mothers prepared lemonade in summer. The aroma of that fresh squeezy lemon helps us to remember that nostalgic moment. The root of scent lies in nature, and as a biophilic person myself, I always try to capture the aroma of wonderful things, and the best way to do that is with perfumes!
Mousumi Tani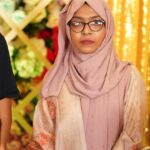 I am Mou, a well-organized & fragrance-addicted person. I guess the perfume I wear reflects my personality and affects my mood. It gives me great pleasure when I sit down with my team members, do perfume testing, and get a variety of opinions. And you are obviously aware of how rewarding it is when someone does a certain task with joy.
Easmin Akter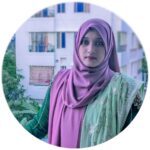 Easmin's journey into the universe of fragrances began at a very young age. In the beginning, it was just some kind of fascination over gorgeous-smelling fragrances. But, without her knowing, it evolved into an all-encompassing passion as time went by. And now, she loves to collect meticulously curated fragrances from around the globe.
Nabila Lisha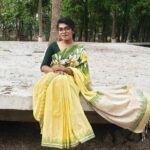 Hello, I'm Nabila Lisha, an avid perfume enthusiast, and a devoted fragrance reviewer. I'm trying to pen content about branded perfumes on a regular basis because I'm fascinated by fragrances. I don't write for perfumes as a hobby, they are something I'm truly passionate about.
Zarin Tasnim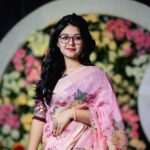 Hello, I am Tasnim, a senior content developer at 10 Fragrances. I am passionate, brave, and up for challenges. From trying new and timeless fashion trends, I gradually leaned toward the amazing world of perfume, where scents do all the talking.
Nazmus Shahriar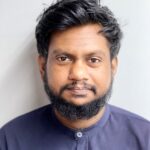 Nazmus Shahriar has been a member of the 10fragrances team ever since it was founded. He is known for his love for fragrances, and he often finds himself discussing scents with others. When Nazmus isn't doing anything, you can usually find him either catching up on binging TV shows or perusing his latest plant obsession!
Nazia Haque
Nazia is passionate about perfumes. Her love for perfumes started with her father whom she lost in 2017. She'd often reminisce his memories with the help of his fragrances'. Writing about perfumes makes her happy as she can share its wonders with the world. She also loves reading sci-fi novels and traveling.
Lamaya Mahboob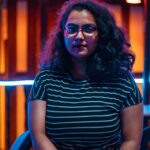 Perfume has always been Lamaya's passion as she grew up smelling all the perfumes her mother had. And sometimes she would spray them on her secretly. Lamaya likes doing doodling art as well. If you ever see her in person, you can request a doodle art. You might get one. She wants to be an Environmental & Animal rights activist in the future.