Who does not like cheap perfumes yet smell amazing? One of the main reasons people think about shifting to Dossier perfumes is because they do not cost much.
However, perfume is used to get the perfect smell out of its notes. It won't be helpful if you purchase a cheap bottle but do not like how it smells.
To know if it is worth it to buy a Dossier perfume or not, please read till the end.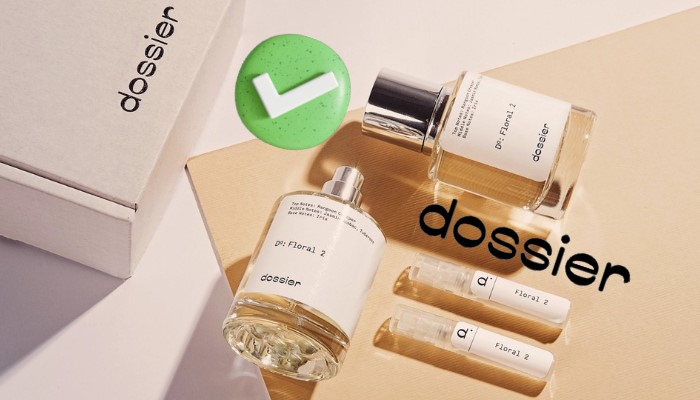 Is Dossier perfume legit?
Dossier perfume is legit. It has saved every perfume lover's money by producing cheap perfumes. It also offers a 100% risk-free ordering process, making your life stress-free. It gives an extra small sample bottle with each perfume so you can test it before opening the bottle after purchase. If you like it, you can quickly return it with a full refund.
Check out:  Is Demeter Fragrance Legit?
What is Dossier perfume?
Dossier makes perfumes that are inspired by designer fragrances. However, the price is much less than any designer scents. It has broken the record by making its perfumes super cheap even after being fully vegan, cruelty-free, and composed of the same high-quality ingredients.
When you want a good designer perfume, getting it under your tight budget is scarce. You have to keep saving up to purchase your favorite designer bottle.
On the other hand, the Dossier perfumes are sold between $29 to $39, typically $100 for designer perfumes. This makes Dossier perfumes very affordable. You can easily make one of them your signature scent as the price won't bother you.
Daniel Schwartz was spending a lot of money on perfume, so he wanted to find an alternative solution to this problem, and thankfully he did. He found the procedure to use quality ingredients and create scents that lasted for hours but cost much less.
Dossier does not lie to you about making its original products. It specifies which perfume it has copied that helps to choose which one you want. You can now choose from more than 60 blends and scents, including classic fragrances like  Chanel Coco Mademoiselle and  Le Labo Santal 33.
​​​Quickly check out our post on ScentBox- Is ScentBox Legit?
How and where can you use Dossier perfume?
The reviews by the user of Dossier perfumes are very positive. Users recommend them as they last all day. Where else body sprays and mists contain less fragrance and many chemicals, Dossier uses rich ingredients, making the perfumes last longer. Perfumes are mostly sprayed on nerve points on your body as the warmth of blood flow helps the fragrance last longer.
Here are some tips on how you can use Dossier perfume:
Apply perfume after taking a shower.
Moisturize your skin with an unscented lotion or the same scented lotion of the perfume before applying perfume.
Try to focus on the spray on bare areas of your skin.
Use petroleum jelly before using the perfume to increase its longevity.
Apply the perfume to your wrists and other pulse points.
Dossier being very cheap makes it possible to wear an expensive scent daily. You can collect a few dossier perfumes, and you will be good to go. First, have a light fragrance for everyday office. Second, a scent that helps you get all the attention. Then get a couple according to seasons. The beauty of Dossier perfumes is that you don't need to limit where or how you use them.
Check our insight on Perfumania: Does Perfumania Sell Real Perfumes? 
Here are some places where it is perfume to use Dossier perfume:
At work, as long as the scent is light.
In a date or when you want to smell your best with someone special.
After a workout session to kill all the sweat.
If you want to make a statement for any purpose.
A happy scent when you are on vacation.
Is Dossier perfume long-lasting?
Yes, Dossier perfume does last long throughout the day. Unlike body sprays, Dossier perfumes' longevity is excellent, either eau de parfum or eau de toilette. Dossier always tries to make its perfumes as good as high-end designer brands. That is why it uses high-quality ingredients in a high concentration which results in highly long-lasting scents.
After application, if you notice that you cannot smell your scent, do not just overspray yourself as it can be unbearing to other people. Did anyone come to your house and tell you that it smells different, but you had no idea about it?
That is because as you keep smelling it all the time, your nose is used to the scent, so it is immune to the aroma. However, others are not. Even if you cannot detect your Dossier perfume, your friends will compliment you on your perfume.
Also, you can check out our FragranceX Review: Is It Legit or Fake?
The brand offers a wide range of woody, floral, oriental, and musk fragrances that mimic some of the most iconic perfumes.
Why should you purchase a Dossier perfume?
Dossier perfumes are worth buying. The review of some of its scents has an average of 4.3 stars or even higher out of 5 stars. Even some designer perfumes do not have this high ranking. And the best part of all is the price. Unlike designer brands, Dossier perfumes are sold pretty cheaply by not labeling as a designer and with minimal packaging.
There are also tons of discounts to help you save money, including a 20% off coupon you can get through the mailing list. Make sure that you check back for sales that take as much as 20% off when you buy five or more bottles.
If you love a designer bottle that can never fit into your budget, Dossier can make your dream come true by providing you with a perfume that smells exactly the same for a fraction of its price.
Related guide: Are Perfumes From FragranceNet Real?
Dossier also helps with its scent quiz when you are confused about which perfume you should purchase. After finding which bottle you want, you can get it for around $29 without any discount. Dossier also gives you 30 days to try the fragrances you bought and return them if you aren't happy.
Conclusion
Dossier perfumes are cheap, full of quality, and long-lasting. What else do you need to see in a good perfume? And because of these features, you can make a Dossier perfume your signature scent anytime. You do not have to save your perfume for only special occasions.
Here's a complete guide on ScentBird- Is ScentBird Worth It in 2022?
If you have any further queries, please feel free to ask them in the comment section, and I would be happy to answer them.