There are many notes in our fragrance that we are familiar with, but we've never come across it in our lives – so, we don't really know what it truly smells like!
One such perfume note that I have been asked about quite a lot is cherry blossoms.
They are so pretty and delightful – but what do they smell like?
Well, I have gathered everything you need to know about this pretty pink wonder and put them down in this article in detail – so, just keep reading till the end.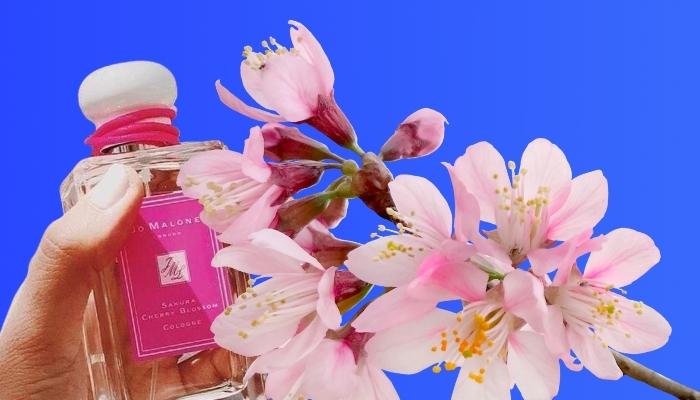 What Is Cherry Blossom?
Cherry blossoms, also known as sakura, are really pretty and delicate flowers of the genus Prunus trees. There are many different varieties of trees of this species that produce these flowers in different hues of pink.
I am sure that whenever you think of cherry blossoms, your mind immediately goes to Japan.
However, although Japan is renowned for having one of the most beautiful cherry blossom seasons, cherry blossoms are not exclusive to that nation.
These exquisite flowers originated in the Himalayas, but they have since migrated over the globe and can now be found in many nations.
Nonetheless, cherry blossoms have a significant cultural meaning in Japan, and the cherry blossom season is marked by a number of festivities.
The Japanese custom of "hanami," or "flower watching," is having a picnic and taking in the beauty of cherry blossom trees while doing so.
Cherry blossoms are stunning and delicate flowers that are widely revered in several cultures all over the world.
These spring-blooming, fragrant flowers, which are often pink or white, provide a dash of color and charm to gardens, parks, and landscapes.
Apart from their cultural importance, cherry blossoms are also noted for their delicate and captivating aroma, making them a popular element in perfumes and other fragranced items.
In addition to their visual and aromatic appeal, cherry blossoms are also used in various foods and drinks, especially in Japan.
​​​Quickly check out our post: What Does Patchouli Smell Like? [Plus 3 Must-Try Fragrances]
The popularity of these cherry blossom-infused products has increased widely throughout the world over the past few decades.
All around the world cherry blossoms are often regarded as a treasured representation of beauty, revival, and gratitude for life's passing moments.
What Does Cherry Blossom Smell Like?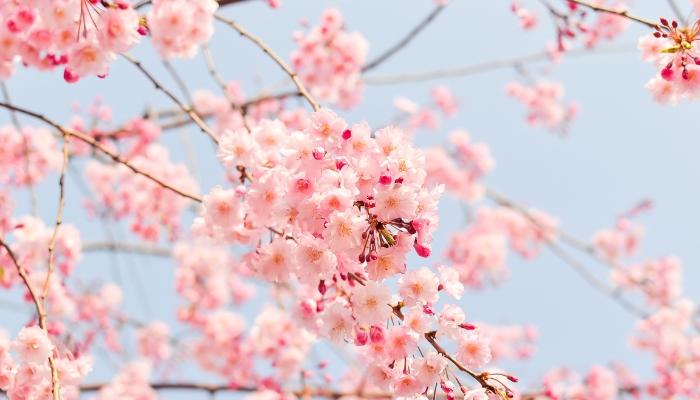 Now that all the basics about cherry blossoms are covered, you must be wondering what they really smell like.
There is a certain scent you imagine these precious pink flowers would give off, and I want to assure you that cherry blossoms do smell very close to that.
It's hard to fully describe the delicate and airy perfume of cherry blossoms.
However, I would say that their aroma is most dominantly floral, with a soft, delicate aura and light fruitiness to it that fits the physical appearance of these flowers really well.
Depending on the species and the time of day, cherry blossoms can have a variety of scents.
Certain cherry blossom kinds smell stronger and muskier, while others smell much softer and sweeter.
With flowery and fruity overtones, the aroma is frequently described as a blend of almond and cherry – and this makes it an excellent addition to the scent profile of different perfumes.
Cherry blossom's gentle, sweet, and flowery perfume, which brings back feelings of freshness, revival, and romance, makes it a popular ingredient in fragrances.
They are frequently used in candles, scented lotions, deodorants, and fragrances to provide any environment with a clean, energizing scent.
Its sweet, flowery perfume is frequently combined with other floral and fruity elements to provide distinctive and energizing scents that appeal to a variety of consumers.
What Are The Benefits Of Cherry Blossom?
We all know that cherry blossoms are really pleasing to the eyes and nose when it comes to their beauty, aroma, and aesthetic appeal.
However, there are certain features of these flowers that make them very beneficial for our health as well!
Isn't that wonderful?
Below are some of the potential benefits of cherry blossoms that deems these flowers even more useful for us.
Reduces Stress and Calms Nerves: Cherry blossom is a well-known natural cure for lowering stress and anxiety because of its relaxing and soothing qualities. The scent of cherry blossoms helps to induce relaxation and has a relaxing effect on the mind. It is very often used in aromatherapy due to its soothing effect.
Anti-Aging Effects: Due to its high antioxidant content, flavonoids, and natural acids, cherry blossom offers anti-aging properties. Antioxidants shield the skin from the dangerous chemicals known as free radicals, which may destroy cells and speed cellular aging. The flavonoids in them support and preserve the skin's suppleness as well as encourage the synthesis of collagen, a protein that keeps skin firm and young.
Moisturizing Properties: Natural emollients present in cherry blossoms aid to moisturize and calm dry, irritated skin. Antioxidants and fatty acids included in the cherry blossom extract also aid to nourish and safeguard the natural skin moisture barrier.
You may also like: What Does Coriander Smell Like? [Plus 3 Amazing Fragrances]
Others: Due to the high content of flavonoids and antioxidants in cherry blossoms, they also have some other beneficial effects such as protection from diseases and reducing inflammation and joint pains.
What Are Some Fragrances With Cherry Blossom?
Cherry blossom is a common perfumery note that may be found in a number of different scents.
By its looks and aroma, most people think that it is a feminine note, and they are not wrong.  It is frequently utilized in feminine perfumes and is linked with light, refreshing, and romantic aromas.
However, when blended with other notes like woods or spices, it may also be utilized in unisex and masculine scents.
Cherry blossom's application in fragrance ultimately depends on the intended aroma profile and target consumer of the perfume.
So, below, I have induced three excellent scents that feature cherry blossom as one of their key elements:
Japanese Cherry Blossom by The Body Shop
The first scent on my list is Japanese Cherry Blossom by The Body Shop, which is a very feminine, floral, fruity, and sweet scent made for ladies who want to enjoy their femininity.
This perfume launched in 2012 and has cherry blossom as its main note along with some excellent accords.
Sweet apples start off the scent as you first spray this perfume. You can smell the combined sweet and floral result of the cherry blossom and apple kick-starting the fragrance.
The core of the scent has the consistent aroma of cherry blossoms but is accompanied by magnolia flowers which add a much more intense and creamy floral tone.
Finally, the scent closes with a gentle woodiness of Hinoki Wood, completing the aroma with a perfectly cozy tone.
It is a very bright and likable aroma that is perfect for spring!
Sakura by Dior
The next scent is Sakura by Dior, and this one is a unisex floral aroma.
Created by Francois Demachy, Sakura has a wonderfully balanced scent that can be worn effortlessly in springtime.
The fragrance opens with lots of refreshing green notes, making the start very energizing.
Cherry blossom, jasmine, rose, and peony makes up the fragrance's heart, which gives it a sweet and flowery tone. The cherry blossom note in Sakura is prominent, giving the fragrance a distinctively feminine feel.
The fragrance's base notes of musk, mimosa, violet, and vanilla give it a warm and cozy finish while maintaining the floral theme.
These components give the fragrance a balanced and finished sensation while enhancing the cherry blossom aroma.
Follow our guide What Does Saffron Smell Like? [Plus 3 Must-Try Fragrances]
Sakura Cherry Blossom by Jo Malone London
The last scent I'll include here is Sakura Cherry Blossom by Jo Malone London. This scent was created by Christine Nagel and launched in 2011.
The cherry blossom accord, which offers a crisp and uplifting top note, serves as the foundation for the scent.
Rose, mimosa, and cherry blossom are all included in the fragrance's heart, which gives it a sensual and feminine scent.
Musk and hinoki wood form the base of Sakura Cherry Blossom, giving the aroma added texture and richness. These elements work together to provide a gentle, powdery perfume that is both calming and chic.
Sakura Cherry Blossom is hence a very delightful feminine scent that is perfect for daytime wear, especially during summer and spring.
Conclusion
From its use as a natural decoration to its cultural importance, cherry blossoms are flowers representing love, happiness, and growth.
Their use in perfumery is very much in line with this because it evokes a soothing, floral, and romantic tone perfectly.
The subtle, breezy, floral, and fruity scent of cherry blossoms is the right accord to add a feminine touch to any scent.
Nonetheless, I do hope that this article was useful and interesting and that you now have the information you want about cherry blossoms.
What more topics would you like to read about? Don't forget to let me know in the comments!